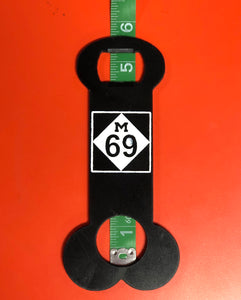 An M-69 exclusive. A full 9 inches (or 6) of hard, black steel that's built to crack open even the toughest mouthpiece.
The Peter Popper has been hanging around for some time, but hasn't had it's just desserts until M-69 was recently discovered.
Now hot on the trail and looking for some tail, there ain't nothing standing in the way of this sumbitch.
So grab yourself...then grab a cold one and crack it wide open with your new Peter Popper.
Patent Pending.